We make your space work
AMCASE was built on a love for family and quality. Two millworkers, Mike Mulford and Bill Adams, began making custom furniture in their North Carolina garage, back in the early 1980s. They decided early on that their pieces needed to be well-made and creative in design. Customers took notice, and business boomed. Shortly thereafter, Mike and Bill relocated to a bigger facility and, after noticing a need for flexible furniture solutions for the healthcare market, the company's modular casegoods line was developed.
Mike would later bring on his wife, Lindy, and daughter, Marianne, to run their growing business. Today AMCASE is proud to be a Woman Owned Small Business (WOSB), led by Mike's very own daughter and their current CEO, Marianne Mulford LeSage.
Solutions for today, and tomorrow
Businesses change. Organizations evolve. Budgets shift. That doesn't mean you need to start from scratch when it comes to your furnishings. That is why we design our products to be as flexible as they are durable. Every solution we offer is modular and easily integrated into your workspace. As your space changes, our pieces change with you, saving you time and money.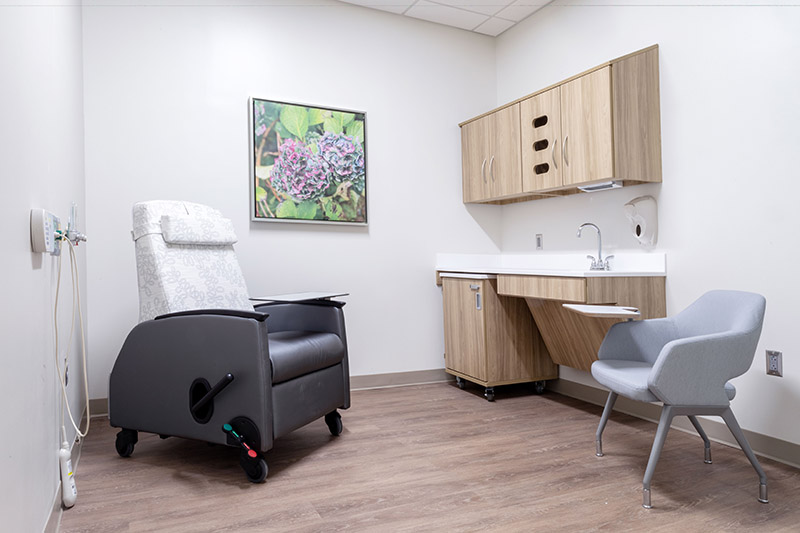 Who we serve
We collaborate with our clients to create solutions that make a difference to you, your staff, and your visitors. Some of the industries we serve include:
Healthcare
Education
Office
Retail
Recharge your space
We are proud to be your American-made, modular casework solution that provides partners with durable, flexible, and cost-saving solutions through on-site manufacturing, computer-driven production, and a catalog of over 10,000 standard products.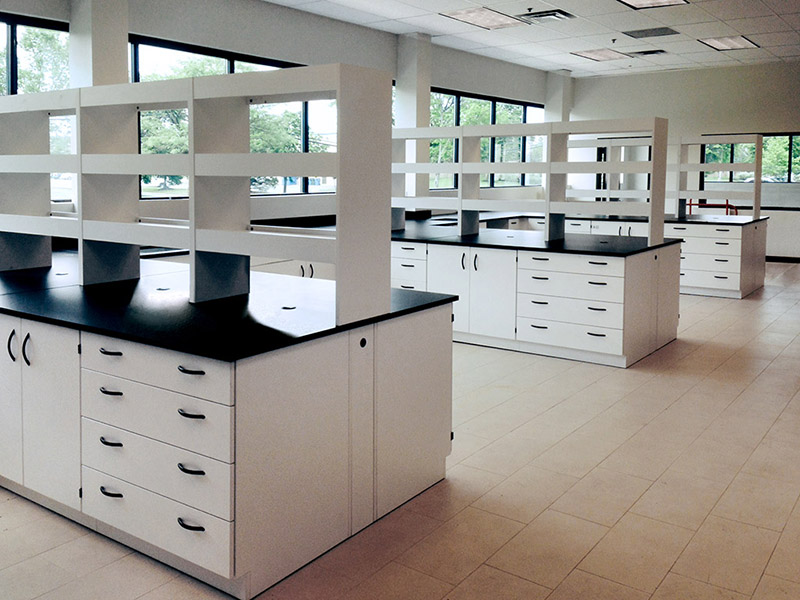 You work for your business. Our casework works for you.
You work hard, and the result of that is growth. That is why our furniture grows with you as your business evolves. We create our products to be functional, efficient, and durable pieces that will adapt as your business changes.
Bringing each vision to life
Our Mission
To design and build cost-effective, durable, and beautiful modular pieces that empower high-performing workplaces.
Our Values
To collaborate with our clients so that we create durable products that make a difference to you, your staff, and your customers.
Our Purpose
To provide value, professional support, and the best experience so that our products meet your needs.
The AMCASE advantage
When you work with us, you get more than just casework. You get a partner that has over 40 years of experience working with multiple industries. You gain a supplier with an on-site manufacturing facility, allowing control over the entire process to ensure accuracy. You also work with one plant to keep costs down.
If you can imagine it, we can make it happen. Another advantage of working with us is that we have the style and look that you envision. With over 10,000 standard products to choose from, each piece is created to be reconfigurable and with a lifetime warranty. Our cabinets come in laminate finishes and work surface options including in HPL, Trespa®, epoxy, solid surface, and stainless steel.