How it all began
Our story began over 40 years ago, when Mike Mulford and Bill Adams started making custom furniture in the garage. The company was known as Adams-Mulford back then, and it didn't take long for the word to spread that the pieces Mike and Bill were creating were equal in quality and craftsmanship.

Soon, the business relocated to a larger facility in Winston-Salem, North Carolina. In 1997, it became clear to Mike that there was a need for flexible furniture solutions for the healthcare market. And thus, the company's modular casegoods line was born. In 2006, after Bill's retirement, the company name officially changed to AMCASE, standing for American Made CASEwork.

Today, the company is run by Mike's very own daughter, Marianne, who now leads this Woman Owned Small Business (WOSB).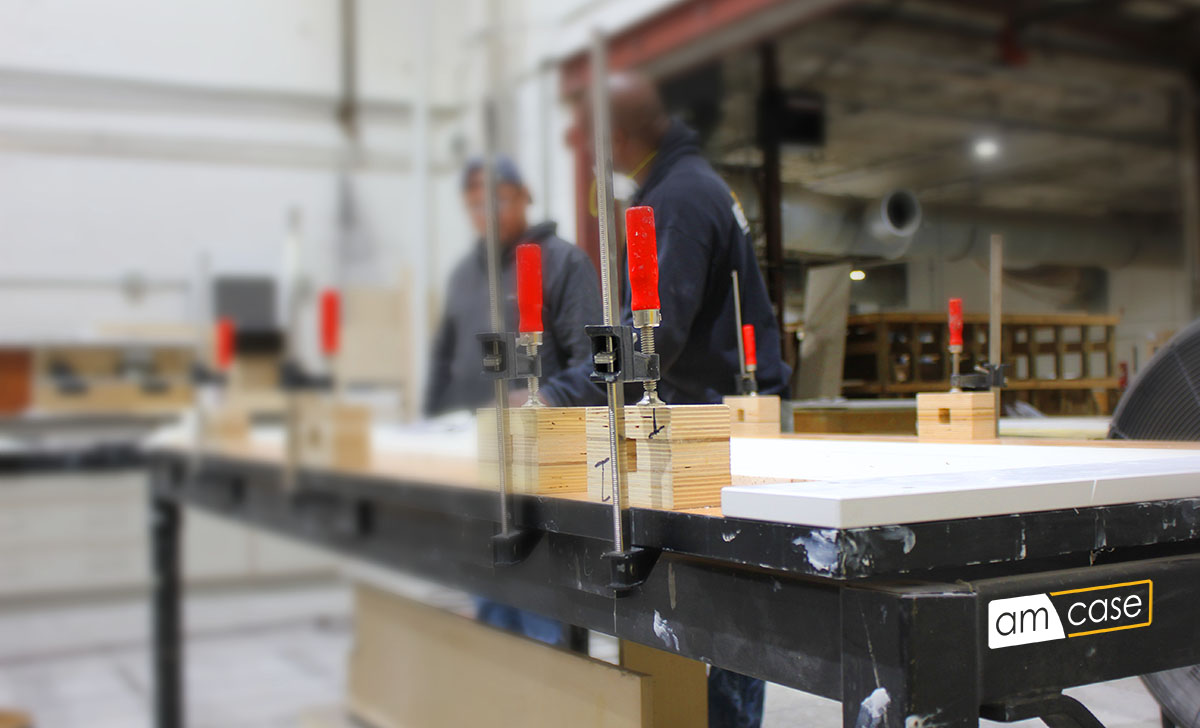 What we do matters
If you can draw it, we can make it. As an American-made company, our modular casework solutions have on-site manufacturing, computer-driven production, and a catalog of over 10,000 standard products to choose from. We can work with you to create exactly what you need.
As a Woman Owned Small Business (WOSB), CEO Marianne Mulford LeSage, along with her entire dedicated team, make delivering a strong, flexible, and cost-saving solution to our clients the top priority.
The future of casework
Casework solutions are not going anywhere. In fact, because of the increasing awareness around the environmental impact of manufacturing and the cost savings of being able to reuse pieces, flexible casework is considered a popular option for many businesses and organizations for the foreseeable future.