Breakroom solutions
that won't break the bank
Whether your staff is grabbing a quick bite or catching up on grading papers, a breakroom provides a place of support for your team. However, we know budgets can be tight, and sometimes breakrooms are not the first priority. That is why we provide cost-competitive casework solutions for your breakrooms.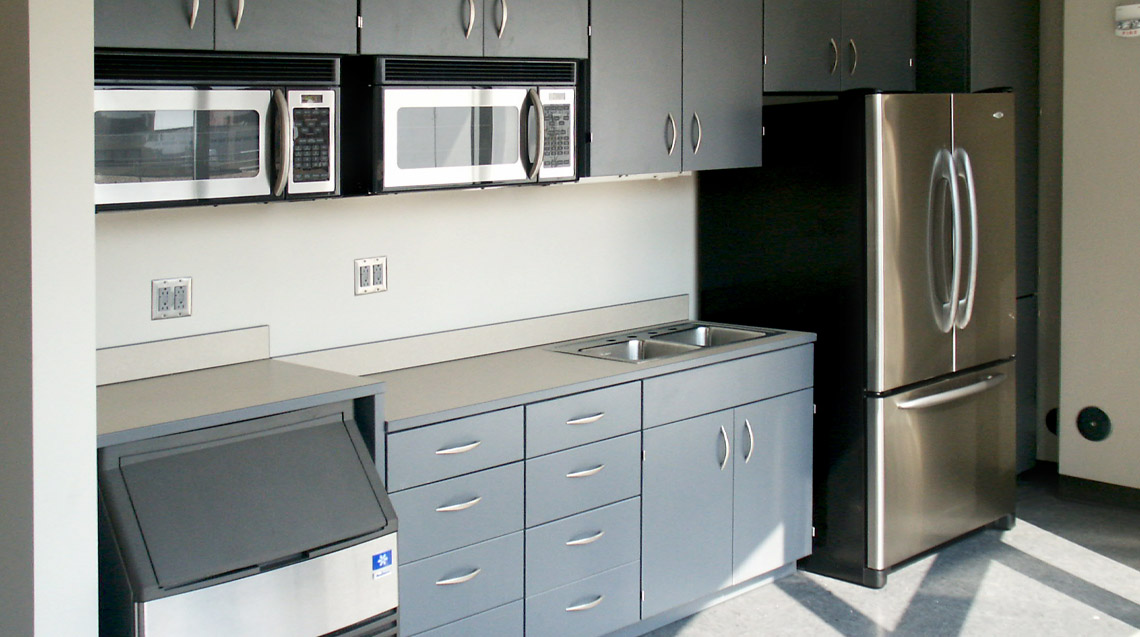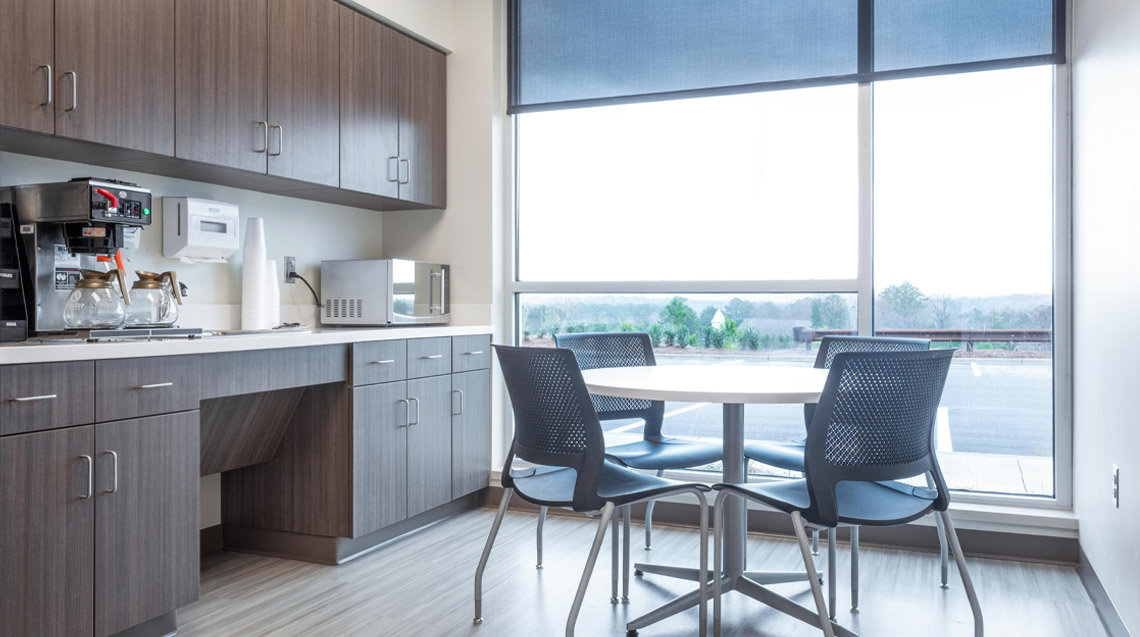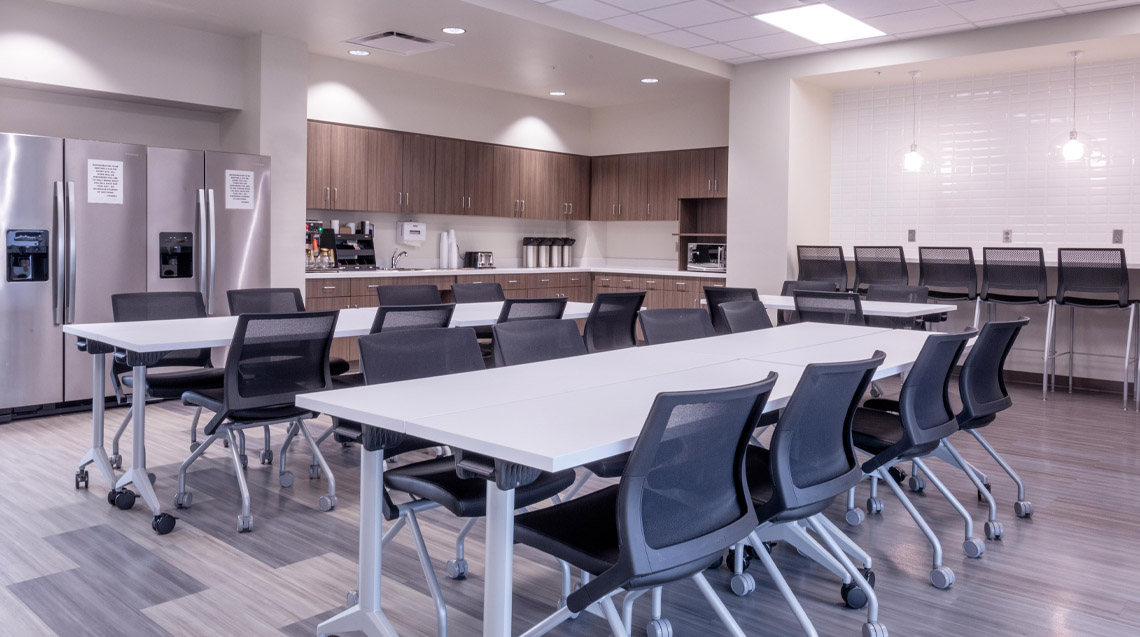 Inviting spaces
for your team
With over 10,000 standard products and many finish options, our affordable and stylish casework solutions can accommodate any breakroom space. Let us produce an area for you that is not only attractive and welcoming, but within your budget and installed on time.
We have a variety of finishes to choose from and only use high-quality hardware. All overhead cabinets are mounted with metal hanging brackets and rails, while allowing for adjustments.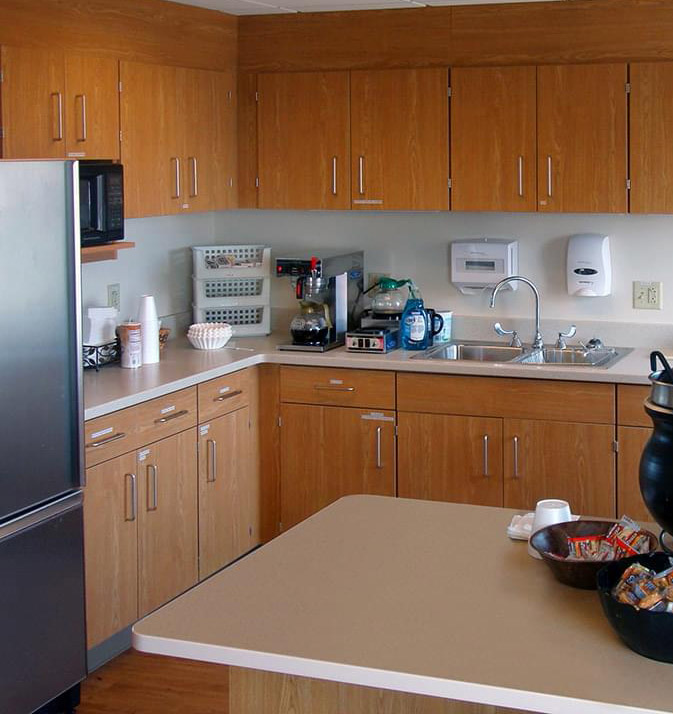 How to buy