Casework with inviting design
When a new parent or student walks into your school, it is often the reception area that greets them. Beyond a friendly staff, warm surroundings make a difference. We help your school design a space that is welcoming and attractive.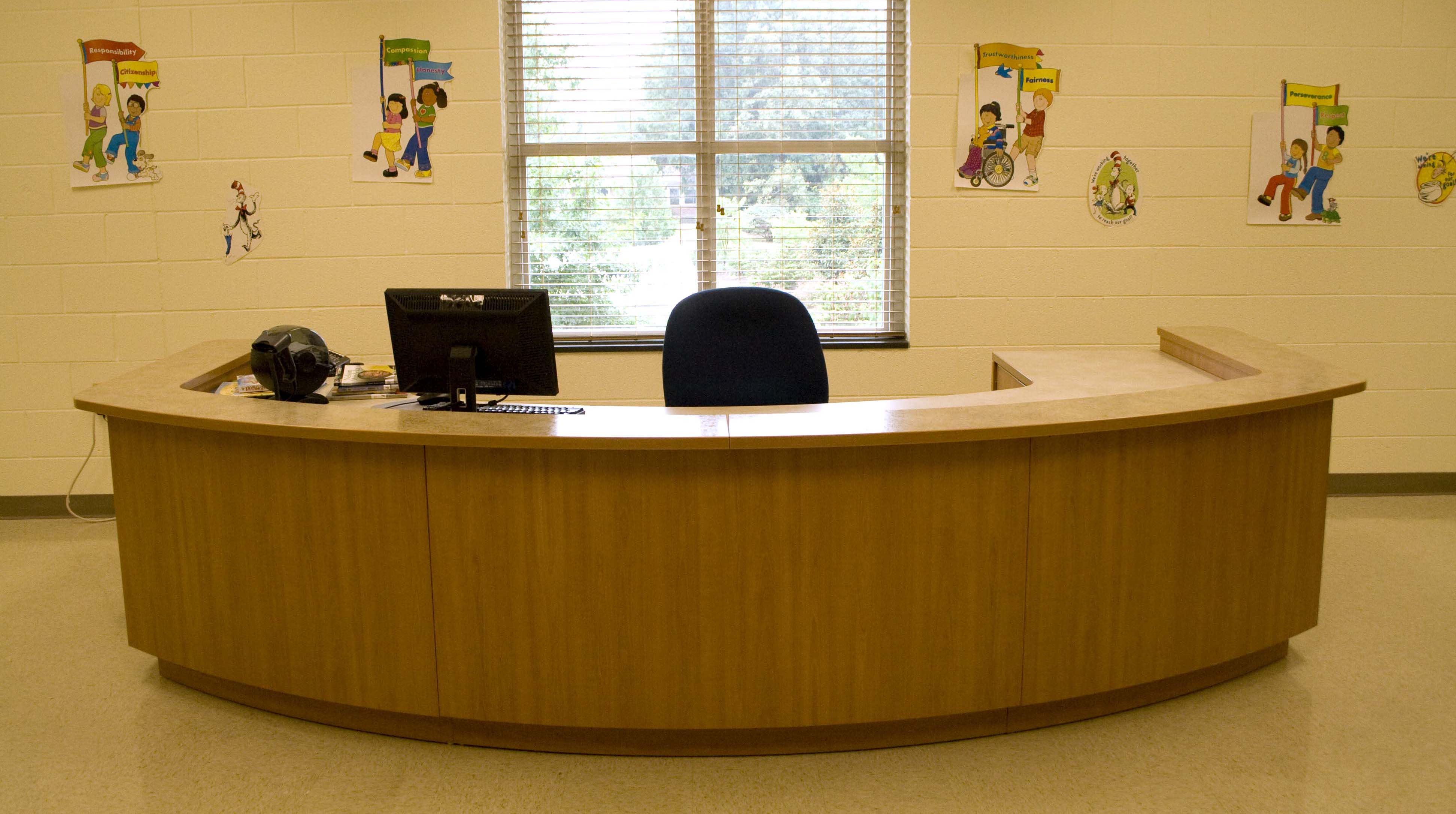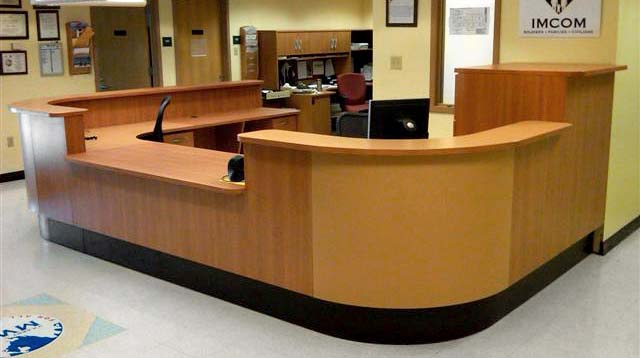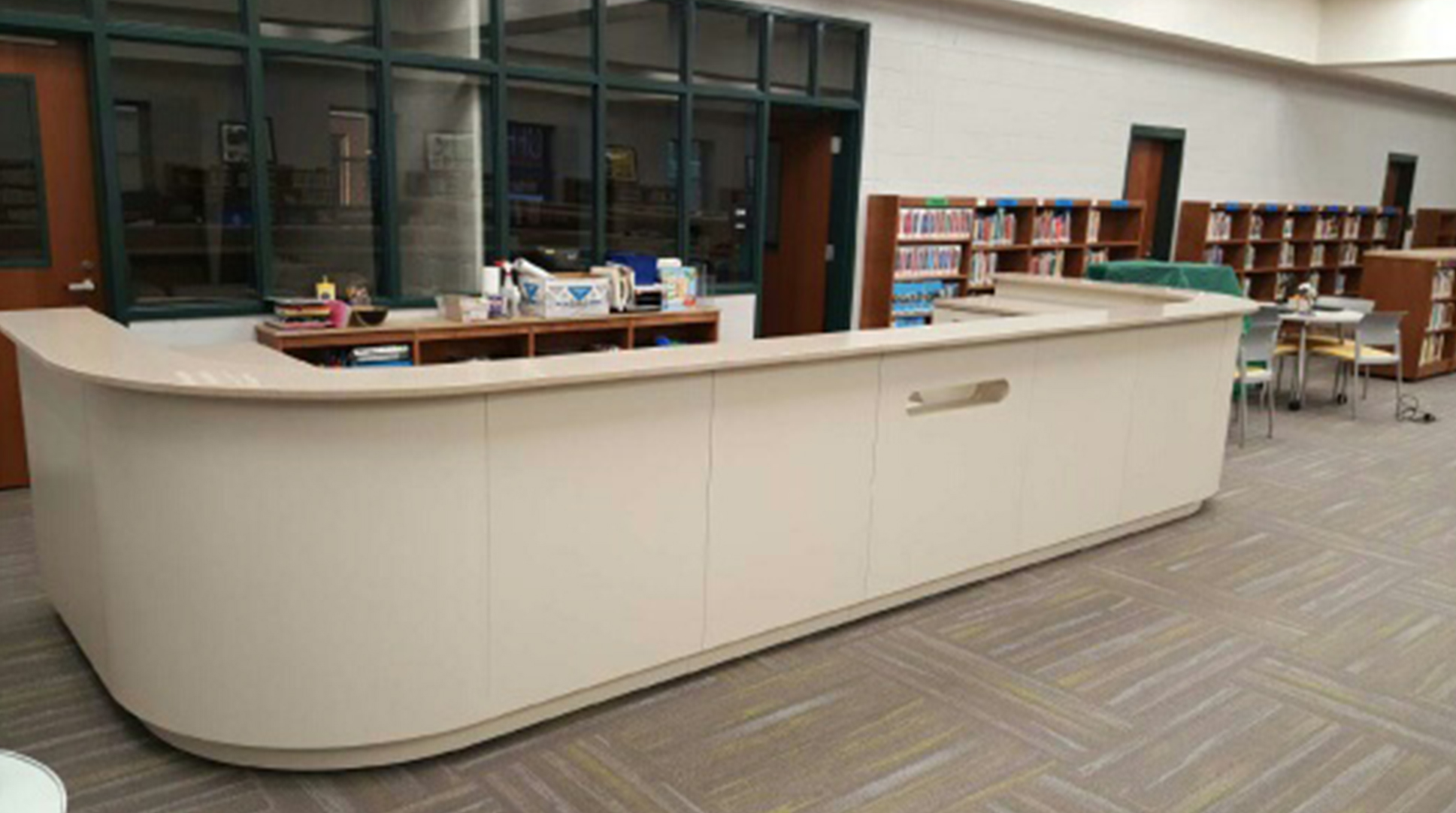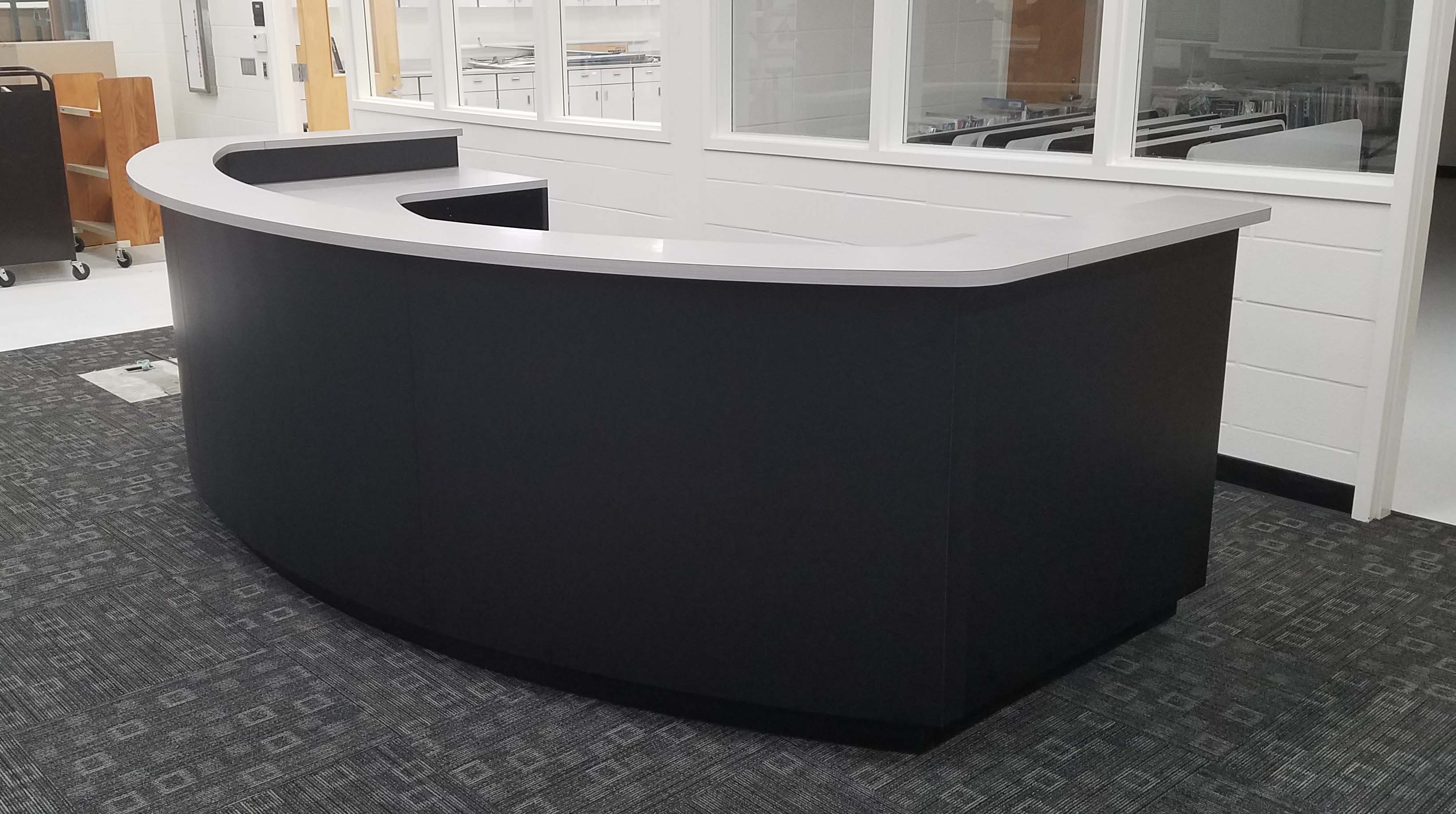 View RecEPTION Stations Gallery
Multi-functional solutions
Reception stations are more than where your front office attendant greets visitors. Essential records, schedules, and safety measures are also housed in this space. Our quality casework solutions keep your team both organized and functional.
Complete the look of your reception area with stations that are tailored to your needs. Our casework comes in a variety of finishes with quality hardware components.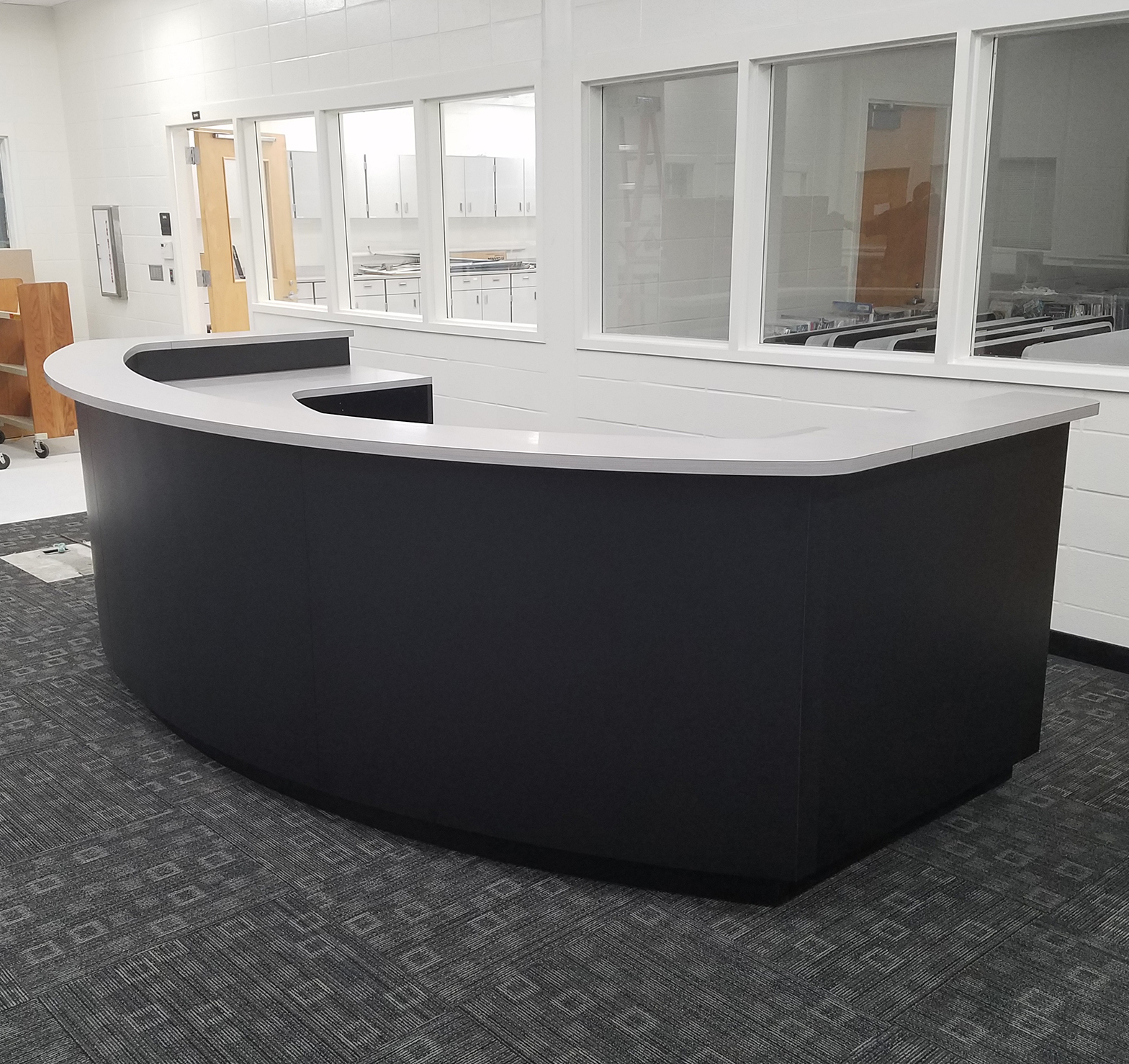 How to buy